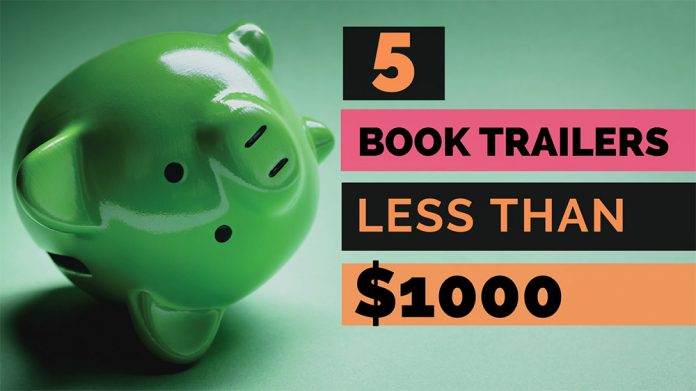 We combed publicly available data from 5 major book trailer production companies to find out what kind of book trailer you could get for $1000 or less. Prices may change, but a search in March 2019 came up with these figures and costs:
#1: ElectraFox
Website: electrafox.com
Book Trailers Cost: $425 – $800
(Prices listed for a 'Cinematic' book trailer)
Located: USA
Example: The Key of F by Jennifer Haskin
Length: 57 seconds
#2: Film 14
Website: Film-14.com
Book Trailer Cost: $500 – $1000*
Located: USA
(This is the price range listed for a 'Title Teaser' trailer only)
Example: The Cleaner by Mark Dawson
Length: 20 seconds
#3: Red Cloud
Website: redcloudvideo.com
Book Trailer Cost: $782 (Converted from British Pounds)
(Price listed for an 'Epic' book trailer)
Located: United Kingdom
Example: Gospel of Sophia by Tyla Gabriel N.D
Length: 46 seconds
#4: Brilliant Book Trailers
Website: brilliantbooktrailers.com
Book Trailer Cost: $139.95
Located: USA
Example: Flying Jenny
Length: 1 minute 50 seconds
#5: The Book Khaleesi
Website: thebookkhaleesi.com
Book Trailer Cost: $200
Located: The Philippines
Example: Schrodingers Cabinet by Adam K. Childs
Length: 2 minutes
Be sure to contact these companies directly to confirm their pricing is current and to view more examples in their portfolios. This list is not an endorsement of any particular company, but a list that we compiled to help you find out what kind of a budget you will need as you search for a book trailer production company!
Prices vary between products, and each company has different things that are included with each package. Visit their websites for more information, and good luck with your book trailer!